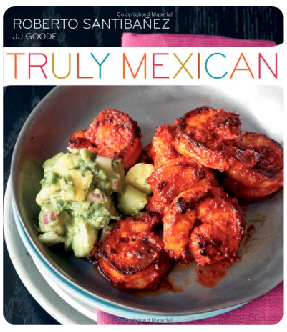 Amazing, authentic Mexican cooking for the home kitchen. Mexican cuisine is an American favorite from coast to coast, but many people are too intimidated to try cooking real Mexican meals in their own kitchens. In Truly Mexican, Roberto Santibañez shows you that it's the flavors that are complex, not the cooking. With effortless preparations and fresh, flavorful ingredients, Mexican home cooking can be simple and simply delicious.
"Notable Cookbooks of 2011"
- Martha Stewart -
"The Best Cookbooks of 2011"
- Epicurious -
"Top 100 Cookbooks of the Last 25 Years"
- Cooking Light -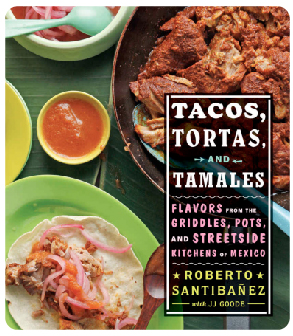 Tacos, Tortas and Tamales
Now, with Tacos, Tortas, and Tamales, chef Roberto Santibañez shows you how to recreate the thrilling, authentic flavors of the taquerias of Mexico in your own home. In addition to tacos, the book also explores the equally exciting Mexican sandwiches called tortas and hearty tamales, as well as salsas, condiments, fresh juices, and even desserts and refreshing margaritas.
"Santibañez opens the door to a rich world of flavorsand ingredients"
- The New York Times -
"If you crave a taco of your own making, you need look no further than Roberto Santibanez's Tacos, Tortas and Tamales."
- The Wall Street Journal -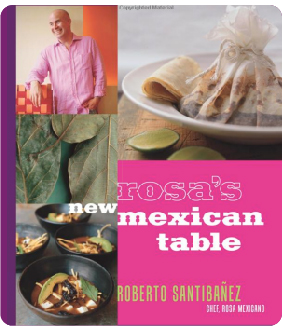 A Fresh, Exciting and Accessible Approach to Contemporary Mexican Cooking From Chef and Culinary Consultant Roberto Santibanez. Beautifully photographed, ROSA'S NEW MEXICAN TABLE features 125 vibrant dishes. This book is determined to simplify the complexities of his native cuisine and share his fascination with global influences; Santibañez adds nontraditional ingredients for inspired recipes. Salmon with a sauce that's both sweet and hot, a roasted yellow tomato salsa, slow-baked haricot verts, a sweet raspberry-guajillo-chocolate-chip "salsa" are just a few of the book's recipes.
"This gorgeous book, may well do for Mexican cooking what Julia Child did for French cooking."
- Kirkus Reviews -
"The recipes in Rosa's New Mexican Table are innovative, approachable and delightful"
- The Austin Chronicle -